IT's TIME! The BSS Annual Spring Fund raiser is going on NOW! Bidding started at NOON, today, March 5th and will run through noon Sunday, March 7. Below is a sneak peek at items listed up for grabs!
Auction items will be available for viewing in the BSS Gym lobby on Saturday March 6 from 4pm to 7 pm.
DON'T FORGET! Our beloved Fr. David is auctioning off dinner for 6 hosted and prepared by Fr. David himself! What a fun way to spend time and fellowship with the BSC pastor.
CLICK BELOW TO START YOUR BIDDING!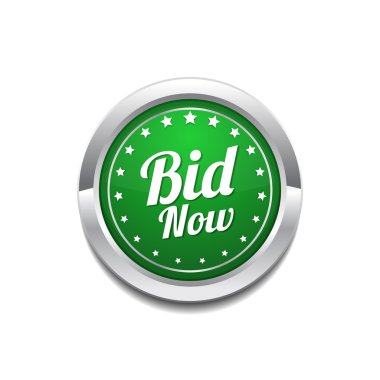 ITEMS UP FOR BID
Weeklong Stay in in Sea Pines / Harbourtown valued at $3500
Botox Party for 8 valued at $2500
Aesthetic Skin Care Package valued at $2500
Virtual Jimmy Buffett Concert
Dinner with Wine for 6 Hosted and Prepared by Fr. David in the Rectory
Sunset Cocktail Cruise for 8
Custom Built Steel "Irish" FirePit
Low Country Boil for 30 from B Local Catering
4th of July at the Westin with River Facing Room with Dinner and Champagne
Staycation for 2 at Hampton Downtown with Dinner, Champagne and Chocolate Covered Strawberries
1 Night's Luxury Accommodations at Perry Lane
Golf for 4 at Savannah Quarters
Gone Fishing Basket with entry for BSS Fishing Tournament and Fishing Gear
2 Custom Built Adirondack Chairs
Girls Night Out Calligraphy Party with Wine
"Raking In The Gifts" Rake covered with Gift Cards and Lottery Scratch Offs
Art Party for 5 Children with Mrs. Berkland
J Parker Basket with 2 shirts, 2 hates and Gift Card
Sapphire Earrings from Harkleroad's
$500 Gift Card from Harkleroad's
BBQ for 10 (and a painting by a Pig)
3 Year Subscription to Savannah Magazine and a Bellamy Murphy print that was a Savannah Magazine Cover
Shuman Fine Photography Gift Certificate
Christine Hall Photography Gift Certificate
Golf for 4 at Bacon Park
Home Staging Consultation
Framed St Vincent's Convent Print
Ann Lutz Artwork
Trellis Payne Artwork
"Irish" Jewelry by LTD Jewelers
Garland Bag
Bag by Satchel
St. Patrick's Day at Home Basket
Easter Basket
Eat Drink and Be Irish Basket
So Savannah Basket with Gifts and Gift Cards from Local Businesses
Ultimate Beach Bag
Mom's Day Off Basket
Stock the Bar Basket
Time to Treat Mom Basket
Summer Fun for Tweens Basket
Family Movie Night Basket
BC Basket
SVA Basket
Savannah Theatre Basket
Savannah Bananas Basket
Hair Essential Basket from FOIL
GSU Basket from Moss and Marsh
Savannah Bee Company Basket
Proper Pepper Pimento Cheese Basket
PERC Coffee Basket
Savannah Distillery Basket
Ladies of Liberty Basket
Custom Birthday Bundle from Emily Dover Designs
VIP JUMP Passes for 10 at DEFY
Savannah Serving Platter
Custom 24 Hour Yard Sign
Paul Camp Photography Package
Caroline Archer Photography Package
One Month membership at The HUB
Blend + Press Raw Reset
Custom Monogram Earrings
BC Sports Camp
BC Football Camp
BC Cheer Camp
Savannah Sharks Cheer Camp
SVA Volleyball Camp
ClubSAV Volley Ball Camp
Front Porch Improv Camp Coupon
BC Honorary Football Captain
SVA Honorary Soccer Captain
"Autographed" Class Pictures with Kids both masked and unmasked
Ice Cream Parties for all Grades
Mrs. Brown for a Day
Mr. Clint for a Day
Buy a Teacher a Day Off
Front Row First Communion
Front Row 8th Grade Graduation
Front Row PreK Promotion
Copper Penny Gift Card
Sea Salt and Sugar Gift Card
Lularoe Gift Card
Flirt with Desert Gift Card
Starland Yard Gift Card
La Terra Gift Card