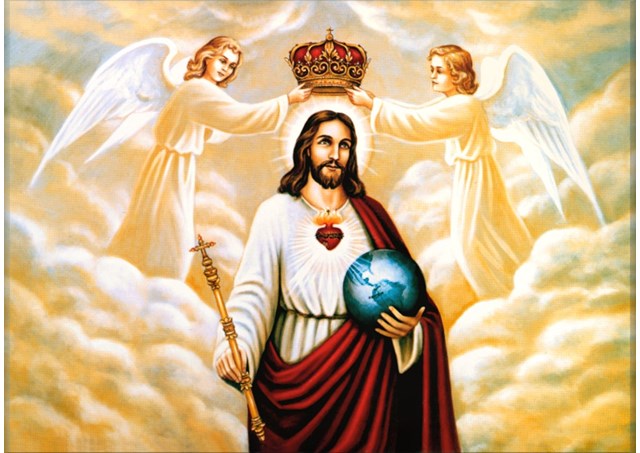 The Solemnity of Our Lord Jesus Christ, King of the Universe, commonly referred to as the Feast of Christ the King or Christ the King Sunday, is a relatively recent addition to the Western liturgical calendar, having been instituted in 1925 by Pope Pius XI for the Roman Rite of the Catholic Church. Wikipedia 
Sunday, November 22, 2020 Liturgical Color: White or gold Observances: Church services; Eucharistic adoration for a full day.
This Sunday we celebrate the Feast of Christ the King. It is one of many opportunities the Catholic Liturgical Church year that offers us the opportunity to consider that creature which is called time, receive it as a gift and begin to really live differently. To learn more about The Feast of Christ the King, please visit: Feast of Christ the King from Catholic.org
We look forward to seeing this weekend!
Mass Times
Saturday Vigil 5:30 p.m.
Sunday Mass 8:00 a.m., 10:30 a.m.